Prime Miniter of Iceland
Jóhanna Sigurðardóttir
As president Obama met with NATO leaders in Baden Baden Germany today, protesters in Iceland continued to demanded that their country withdraw from the NATO allience. Meanwhile, Iceland's leaders sought out
Obama to visit
their country.
Recent protest such as these on March 30, 2009 suggests a visit by Obama might meet some resistance.
Of course, these protests were minimal compared to the violent protests outside the NATO meetings in Strasburg, yesterday.
This week's Icelandic opposition to NATO harkens back to protests that erupted when Iceland joined NATO in 1949.
To be sure, protesting Icelanders do not back down from a fight - April 23, 2008
and
And, on Jan 20 (the day President Obama was inagurated) protesters in Iceland
attempted to shut down
the legislative body at Althingi House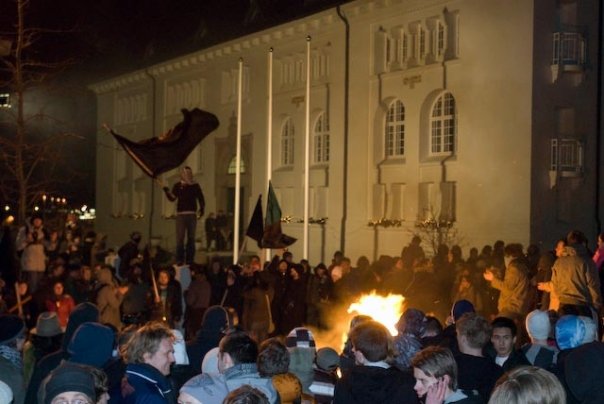 Photo credit: Kjartan Einarsson
More from
Iris Erlingsdottir
at Huffington Post on Icelandic political goings on