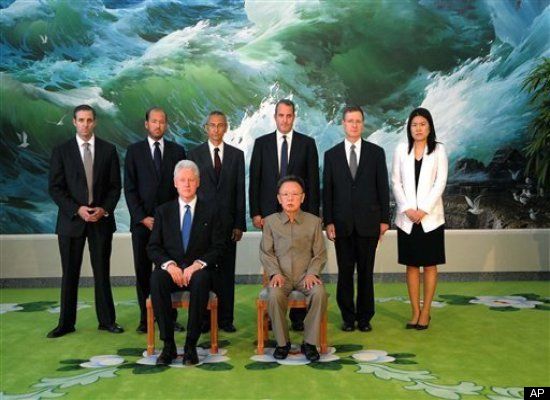 For this photo, North Korean dictator Kim Jung Il held two American journalists, Euna Lee and Laura Ling, prisoner for four months. The image with president Clinton was the sort of high profile publicity that Kim craves as he attempts to situate his country among elite countries, and more importantly among the
small group of countries that have nuclear weapons
.
This was not the first visit to North Korea by an ex-American president. President
Jimmy Carter visited North Korea in 1994
and met with then president Kim Il Sung in an effort to jump start peace negotiations between the U.S. and North Korea.
Of course,
Presidential travel abroad
has become a very important means for the United States to both influence and protect its interests overseas. President Obama has already visited 17 foreign nations in only seven months. And, president Obama has already had an
instantly infamous
photo op with a president who is often at odds with the United States.
The question many people are asking today is, what role should ex-presidents play in world affairs, and what are the consequences for ex-presidential travel?